Rencontre
Faith Ringgold : réécrire l'histoire par l'art, un engagement de tout temps
RENCONTRE | EXPOSITIONS FAITH RINGGOLD. BLACK IS BEAUTIFUL
Mardi 13 juin 2023 | 19h30 | Durée 1h30
Auditorium Pierre Daix
(Exposition Faith Ringgold accessible à partir de 18h30)
À partir des moments clés de sa carrière, sera retracée dans cette conférence la vie de Faith Ringgold, l'une des artistes les plus importantes de la seconde moitié du XXe siècle aux États-Unis. Faith Ringgold est née en 1930 à un moment de transition majeure pour l'histoire et l'histoire de l'art. Sa pratique picturale, graphique et textile enregistre les récits historiques, politiques et culturels et les interprète en proposant de nouvelles narrations visuelles et textuelles. La puissance de son travail artistique se révèle dans les interstices d'un engagement de tout temps qui résonne à chaque instant avec le présent.
Elvan Zabunyan est historienne de l'art contemporain, professeure à l'Université Rennes 2 et critique d'art. Ses travaux croisent les problématiques raciales, postcoloniales et féministes ainsi que l'histoire politique et culturelle des États-Unis en lien avec l'engagement artistique depuis les années 1960. Elle est l'autrice d'un ouvrage pionnier sur l'histoire de l'art africain-américain, "Black Is A Color" (2004) et de la première monographie sur l'artiste Theresa Hak Kyung Cha (2013). Ses recherches actuelles portent sur la mémoire de l'esclavage comme outil politique dans les arts contemporains, elles seront l'objet d'un livre (B42, 2023). Elle a publié plusieurs monographies, écrit de nombreux articles pour des recueils collectifs, des catalogues d'exposition et des périodiques à l'échelle nationale et internationale. Elle a récemment codirigé « Constellations subjectives, pour une histoire féministe de l'art » (iXe, 2020), "Decolonizing Colonial Heritage, New Agendas, Actors, and Practices in and beyond Europe" (Routledge, 2021), publié « L'or fait corps », Lettre du séminaire Arts et Sociétés n° 126, SciencesPo, Centre d'histoire, novembre 2022, « Les morts vivants d'Arthur Jafa », AOC media, septembre 2022, "Revealing the past, illuminating the future: Kapwani Kiwanga's flashbacks", Afterall n°52, 2022, « Conversation avec Harmony Hammond » Les Cahiers du Musée national d'art moderne n°159, printemps 2022.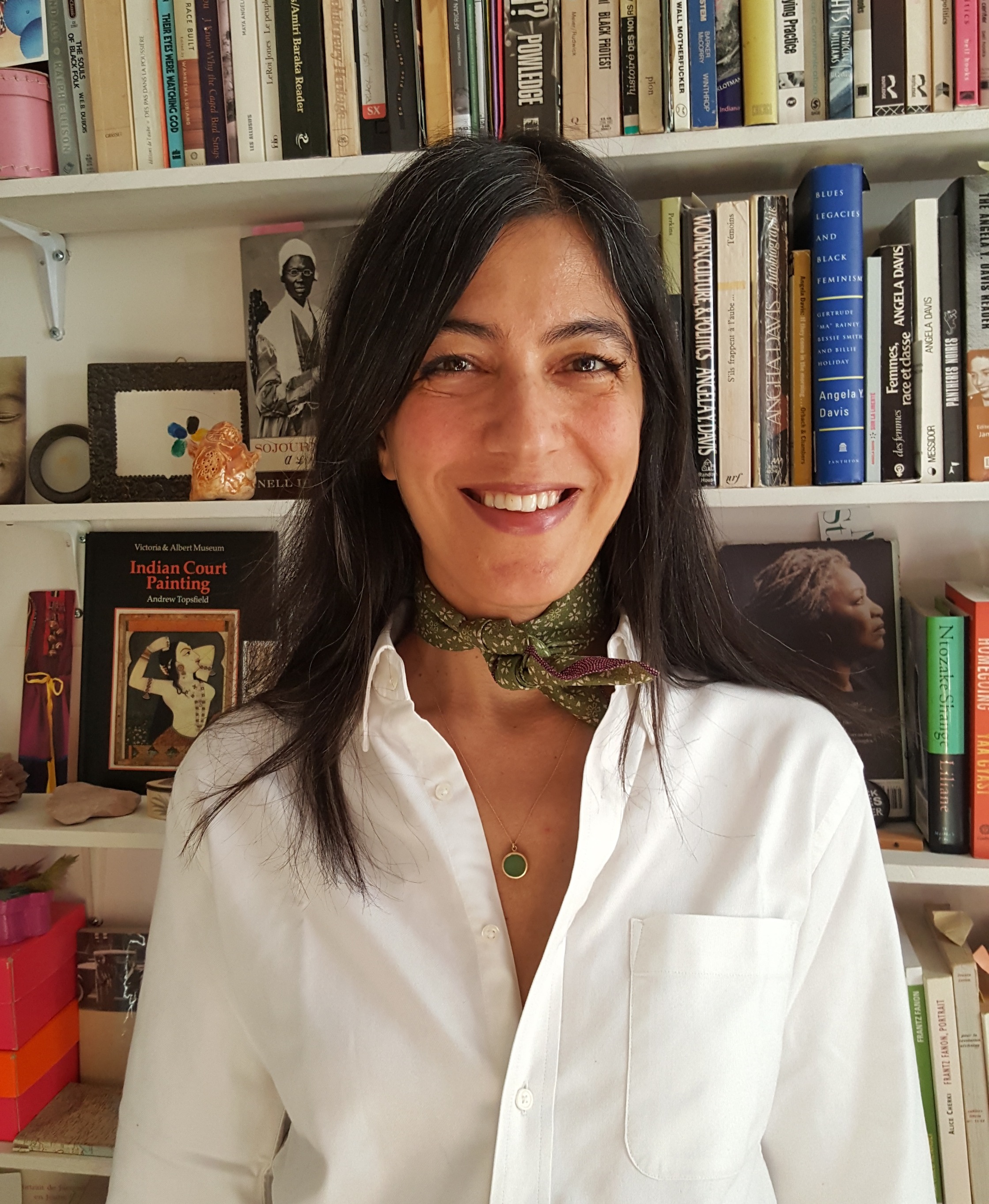 INFORMATIONS PRATIQUES
Le tarif comprend l'entrée dans les salles de l'exposition « Faith Ringgold. Black is beautiful » et l'accès à la conférence.
Tarif plein : 4 euros
Gratuit pour les adhérents
Réservation fortement recommandée sur la billetterie en ligne.
Image