The Musée national Picasso-Paris offers group tours with museum guides, who share their knowledge of Picasso and offers guided tours of current exhibitions. You can also choose to visit with your own guide if you can provide proof of status.
Image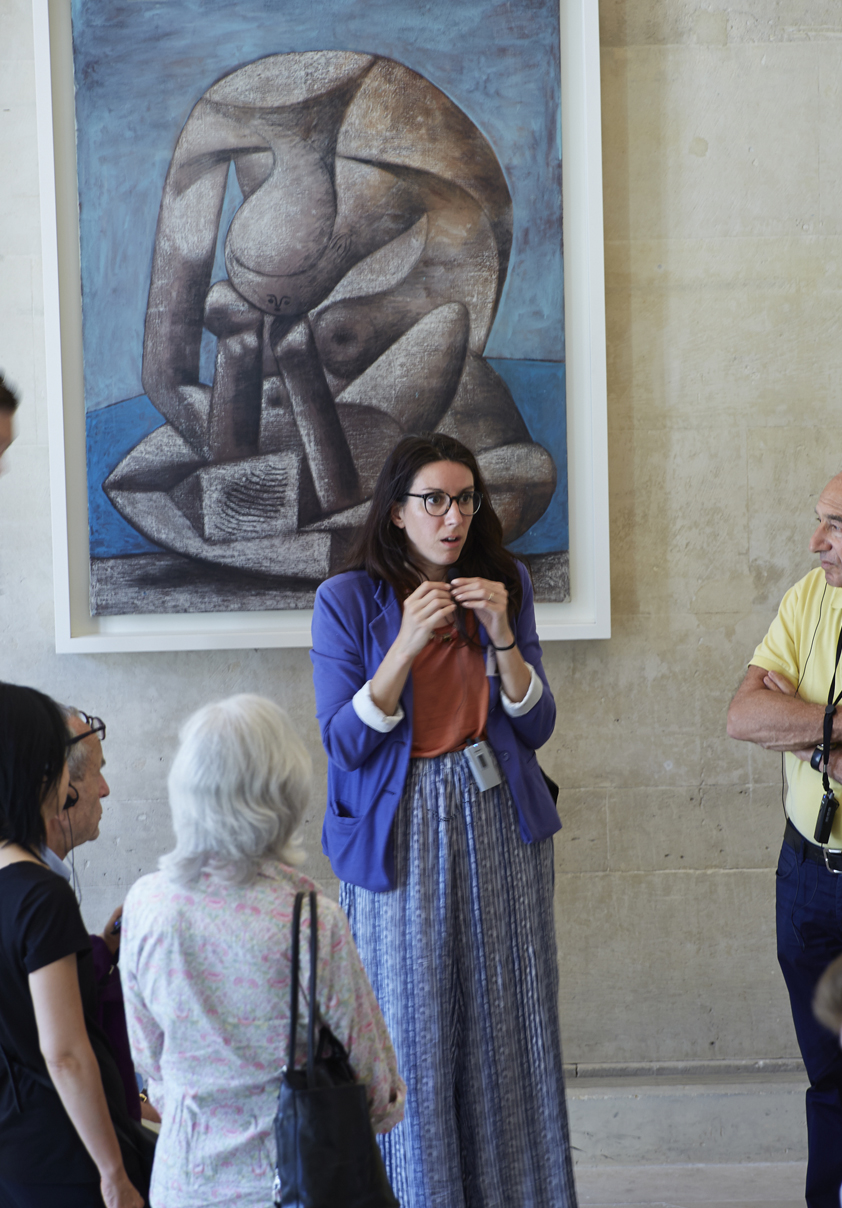 Terms of group tours
Advance booking required for every group If you book your visit via our team either on the phone or by email: possibility to make an advance payment (booking fees/right to speech/guide) payable within 15 days Tours possible from Tuesday to Sunday Maximum of 20 people per group The guided tour lasts for 1 hour or for 1 hour and 30 minutes The museum tour guide will be able to tailor your visit according to your preferences. All prices include the admission fees for all members of the group, a museum guide or permission to bring your own guide, booking fees and headphones supplying for the whole group.
Booking
Online : Ticketshop
Phone : 01 42 71 14 11
From Monday to Friday (9:30 am – 12 pm and 2 pm - 5.30 pm)
Mail : groupes@museepicassoparis.fr  
Image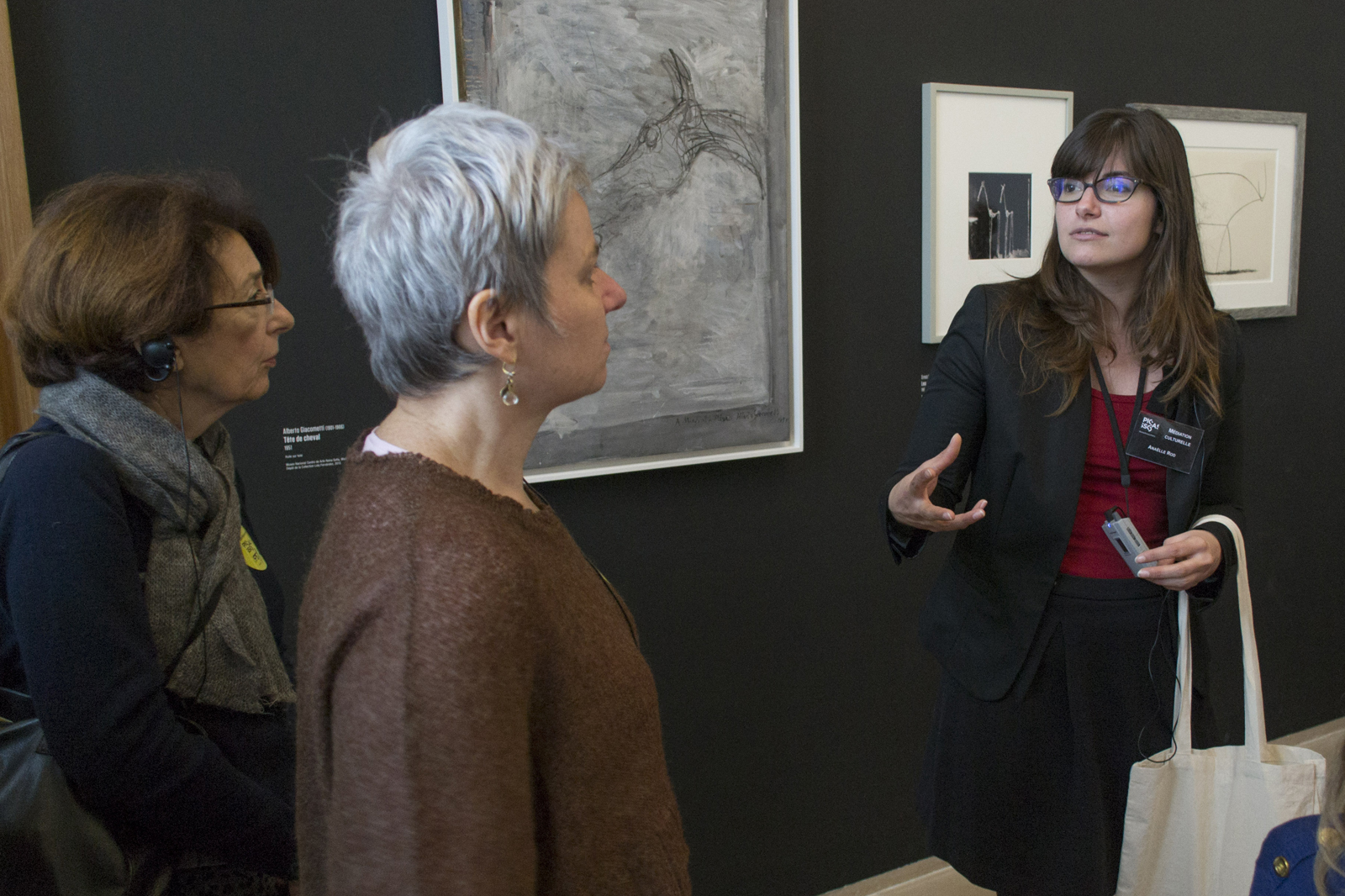 Tour with a museum guide 





Duration: 1h30
Fixed price:
Booking fee: deposit of €170 + entrance fee of €10/participant (€9/participant for more than 10 visits/year)*
Duration: 1h
Fixed price: Booking fee: deposit of €150 + entrance fee of €10/participant (€9/participant for more than 10 visits/year)*
Specific groups
Group of fewer than 6 people (without audiophone): €210
Group of under 26s**: €170
Accessibility: €50
Visite jeune Public
Au gré des expositions, le musée propose aux enfants des rendez-vous inédits pour découvrir ou redécouvrir la collection, partager un moment ludique et se familiariser avec les œuvres de Picasso.
Tarif : 180€
Visite en famille
En famille, partez à la découverte du musée avec un guide-conférencier. Vous suivrez le parcours de Picasso à travers des œuvres emblématiques de la collection ainsi que des expositions temporaires qui proposent un nouveau regard sur son héritage artistique. En respect des mesures sanitaires, les groupes peuvent être constitués de 20 personnes maximum, hors conférencier.
Tarif: 370€
Visite « before hour »
Avant l'ouverture au public, venez en groupe au musée pour visiter les salles dans des conditions exceptionnelles et découvrir nos expositions dès 8h30 du matin. Vous pouvez, si vous le souhaitez, vous faire accompagner par un guide-conférencier de votre choix ou du musée.
Tarif : 500€ avec droit de parole et 700€ avec conférencier
Image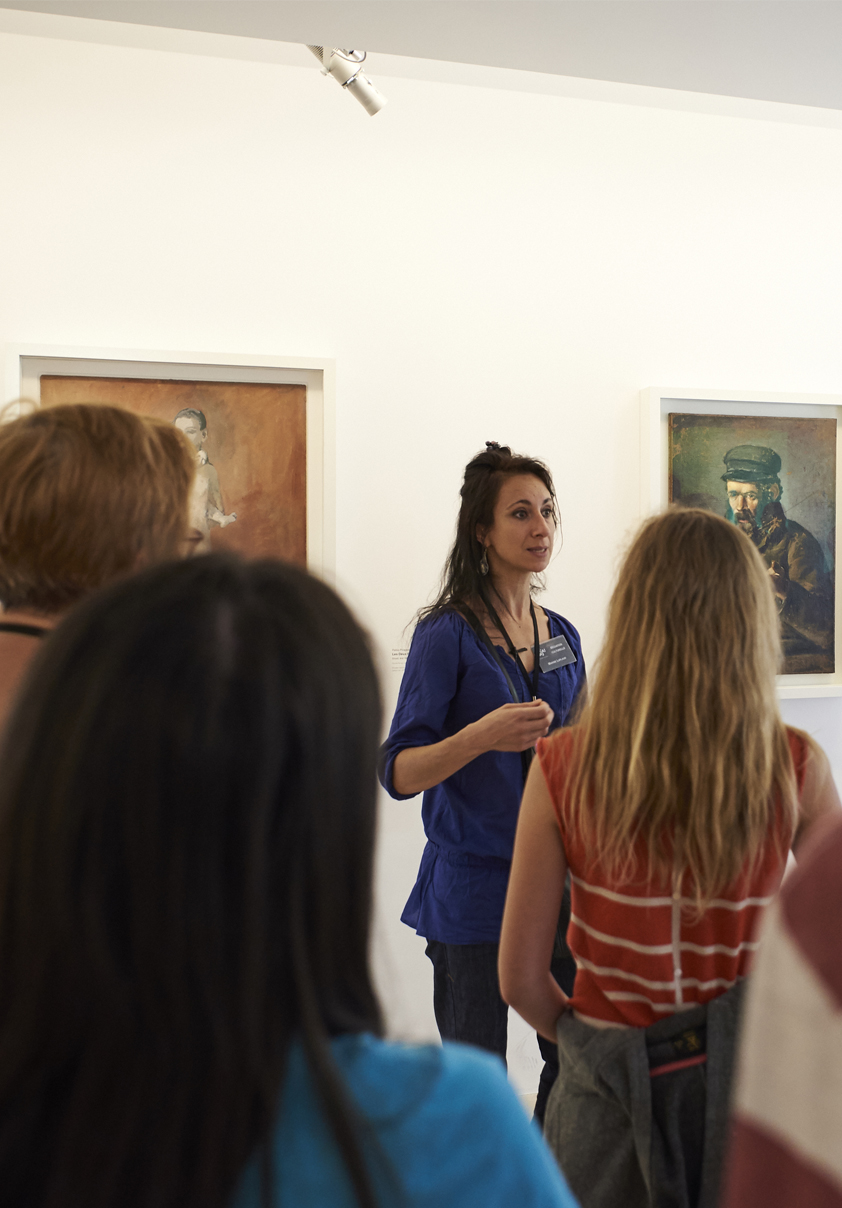 Independant guided tour (without a museum guide)
Specific groups
Group of fewer than 6 people (without audiophone): €80
Group of under 26s**: €80
Accessibility: €0
Image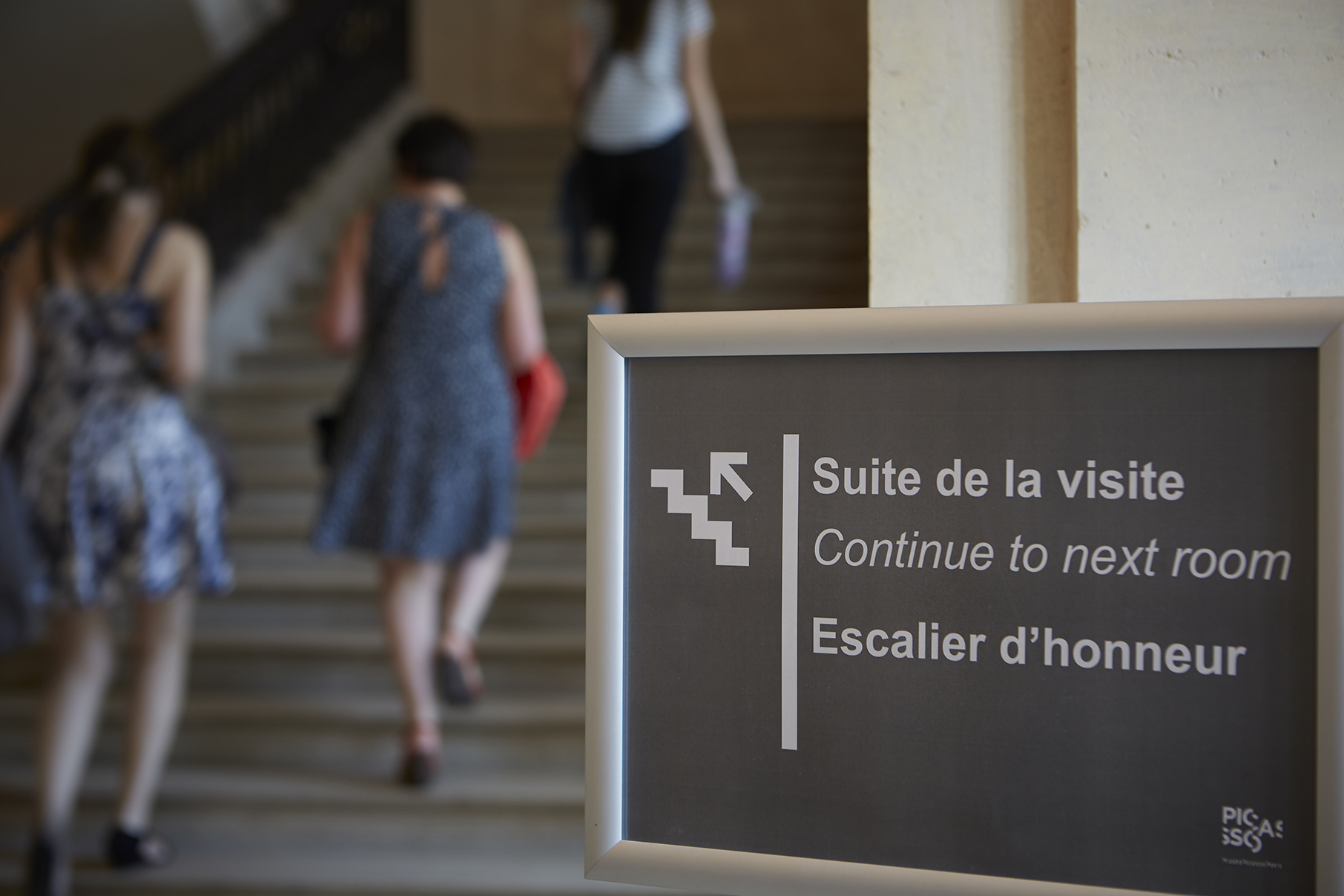 Please take a look at our terms & conditions for groups
Volumes ticket sales
Sous-titre
Volume ticket sales booklet
PDF - 4.08 MB
General Terms and Conditions of Sale