VISIT THE MUSEUM IN EXCEPTIONAL CONDITIONS!
To guarantee your health and that of the museum's staff, we introduced a series of safety guidelines in compliance with preventive measures against Covid-19. Come visit the Musée national Picasso-Paris safely under the best possible conditions. Following are a few measures to guarantee a comfortable visit.
At the Musée national Picasso-Paris:
Wearing a mask is mandatory from the age of 11. Remember to bring your own. The museum does not provide face masks.
Automatic hand sanitizer dispensers are available at the museum's entrance. The museum's personnel wear face masks to guarantee safety of all.
Cloakroom will be restricted to objects that cannot be admitted within the exhibition spaces (suitcases and large bags are not allowed).
Our spaces and restrooms are frequently disinfected.
During your visit:
We invite you to follow the directions on signposts and floor markings and to maintain  a one-meter physical distance with other visitors.
The number of visitors is limited to guarantee a safe and comfortable visit.
HEALTH PASS: CONDITIONS OF ACCESS TO THE MUSÉE PICASSO
Access to the museum is strictly conditional upon presentation of a valid health pass or EU COVID Certificate showing a valid QR Code on your smartphone or on paper.
This QR Code can be:
imported in the « My wallet » section of the TousAntiCovid app
given by a health professional at the time of vaccination
obtained through online application on the website Ameli.fr
given by a health professional when receiving test results.
In accordance with the Ministry of Health's guidelines, this health pass is mandatory for adults of 18 years of age and over from July 21,2021. From August 30, 2021 the health pass will be mandatory for children from the age of 12.

A check of health passes will be carried out at the museum's entrance. To facilitate checks, please prepare your valid health pass.

In order to facilitate the visit of non-European tourists in France, a device put in place by the Ministry of Foreign Affairs allows to obtain a QR code valid sanitary pass on the French territory for people with a complete vaccination plan.

Scanning the QR Code on the TousAntiCovid app or on the printed certificate will only give us access to the following information : " valid/invalid pass", "first name, family name, date of birth". No other data will be given to us, and we will not store any personal data.

This system has been approved by the CNIL. For more information : https://www.gouvernement.fr/info-coronavirus/pass-sanitaire
Image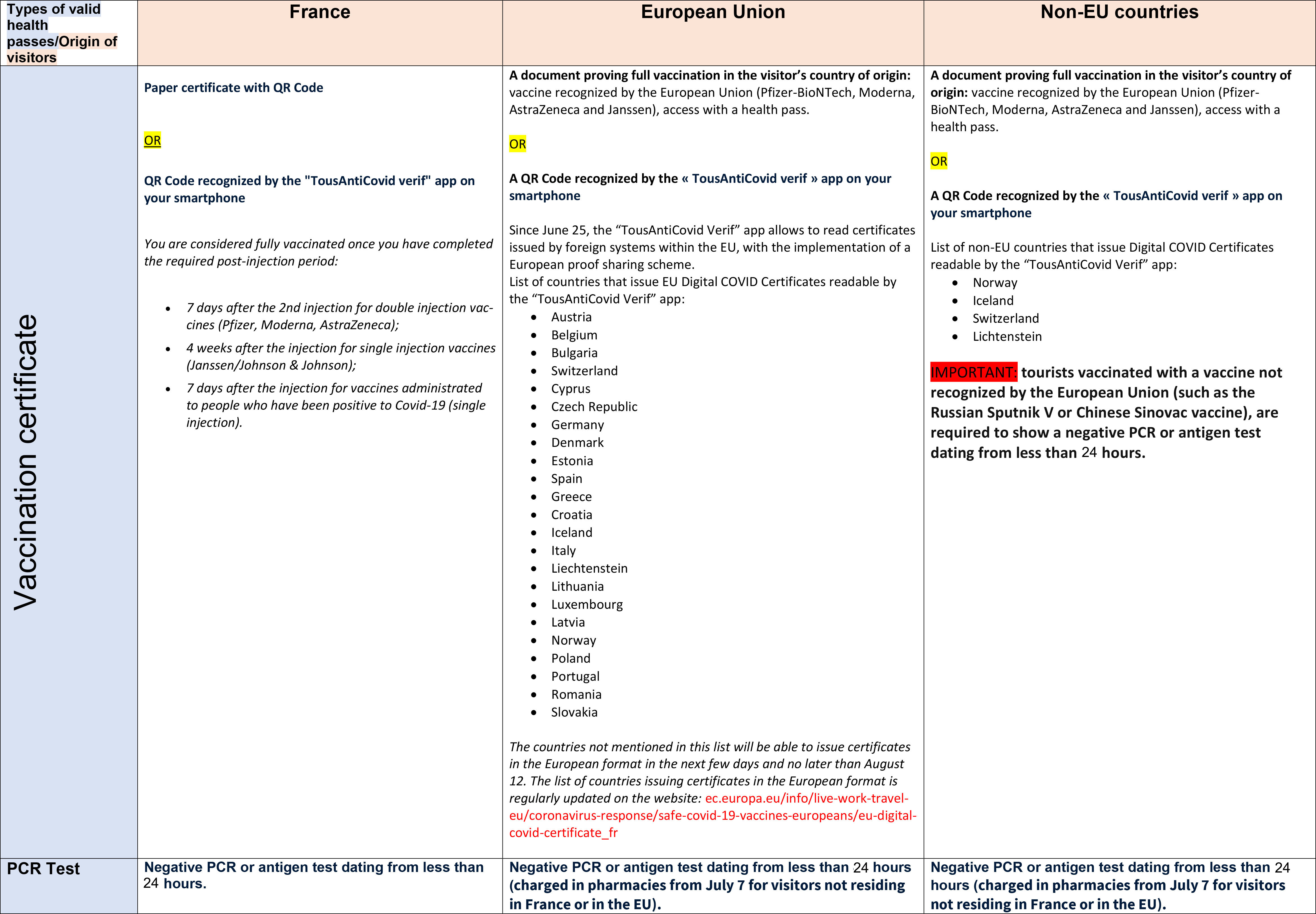 Enjoy your visit at the Musée national Picasso - Paris!