Image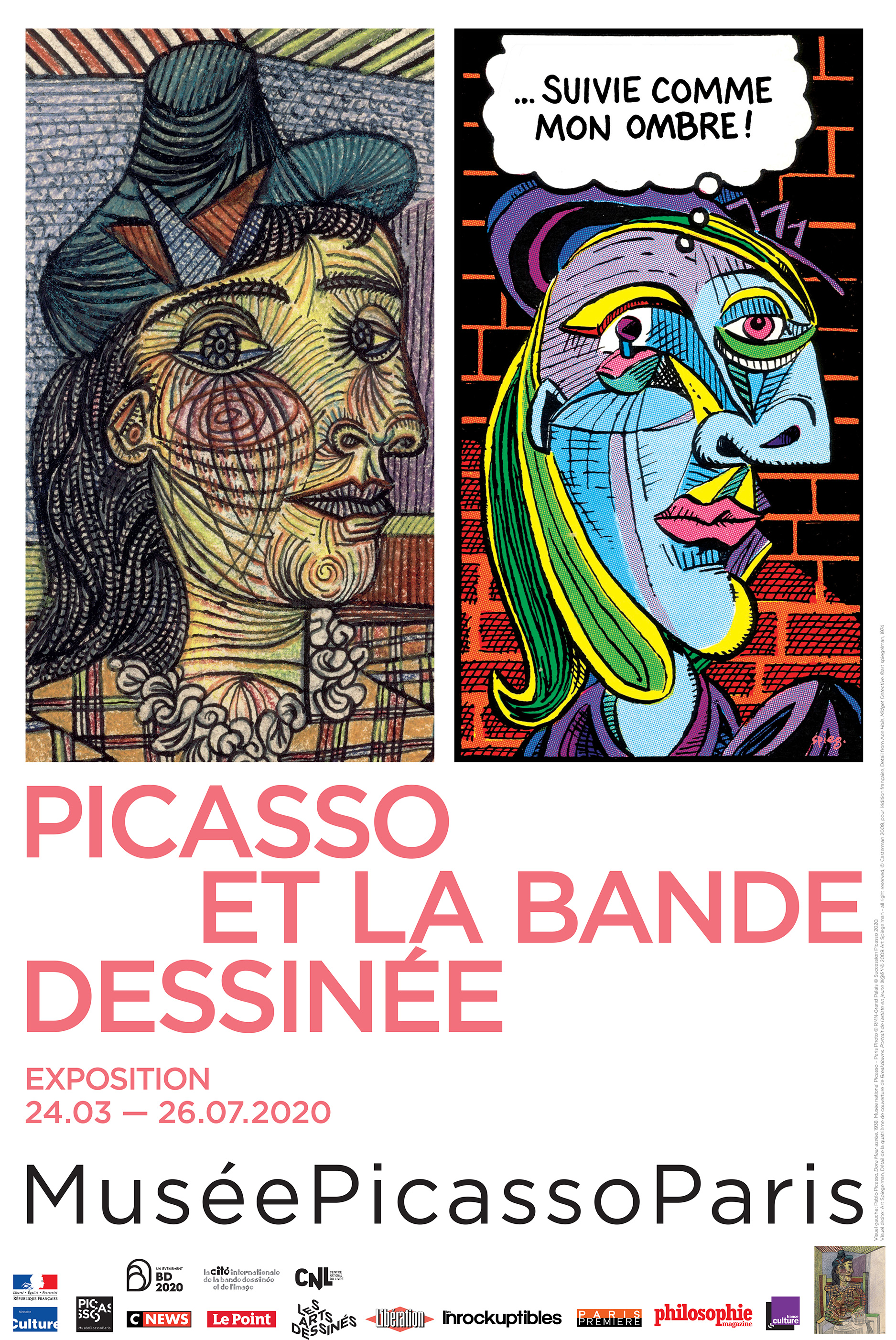 Born in 1881 in Malaga, Pablo Picasso was a child of the 19th century. The appearance of his first works at the turn of the 1890s coincided significantly with the birth of the modern comic in America. "Picasso and the Comic Strip", the first exhibition to focus on the connections between the artist's work and this form of graphic expression, explores the rich, diverse history of these exchanges and cross-fertilisations.
On the ground floor, the exhibition highlights Picasso's liking for comics, exploring his readings and shedding light on a little-known side of his visual culture: one largely imbued with contemporary popular sources. It also shows how Picasso in turn appropriated the codes of the "ninth art" in various works by using sequences of images rather than isolated compositions, employing the principle of the phylactery (a graphic device in the form of speech bubbles or banners expressing what the characters say) or dividing the page into boxes. Finally, it focuses on the Picasso phenomenon in strip cartoons, highlighting the parallel presence of the man and his work in comics during the 20th century and up to the present day. As a genuine comic strip character, he featured in the worlds of Gotlib, Clément Oubrerie, Reiser and Art Spiegelman. His works were also taken up or cited by a variety of authors including Hergé, Edgar P. Jacobs and Milo Manara, creating a kind of imaginary Picasso museum.
In the basement of the Hôtel Salé, the museum invites visitors to experience more monumental and contemporary forms of comic strip. Gathering works by Richard Fauguet, Sergio García Sánchez, Émilie Gleason, François Olislaeger, Clément Oubrerie, and Marina Savani, the exhibition presents a selection of works that illustrate the variety of graphic styles and show the multiplicity of views on Picasso today.
The curators
Vincent Bernière
Writer, journalist and comics publisher
Johan Popelard
Curator at Musée national Picasso-Paris
Image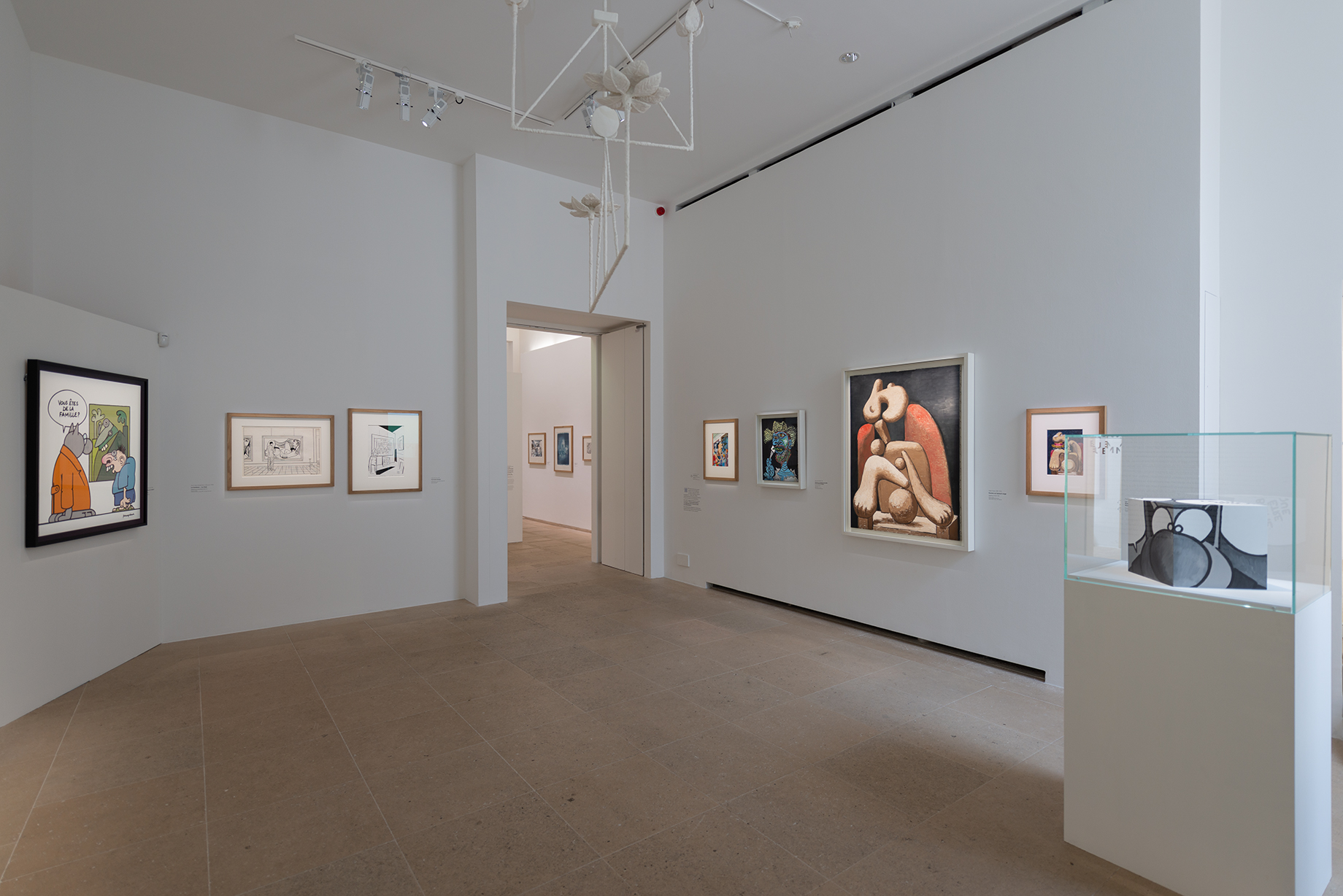 Image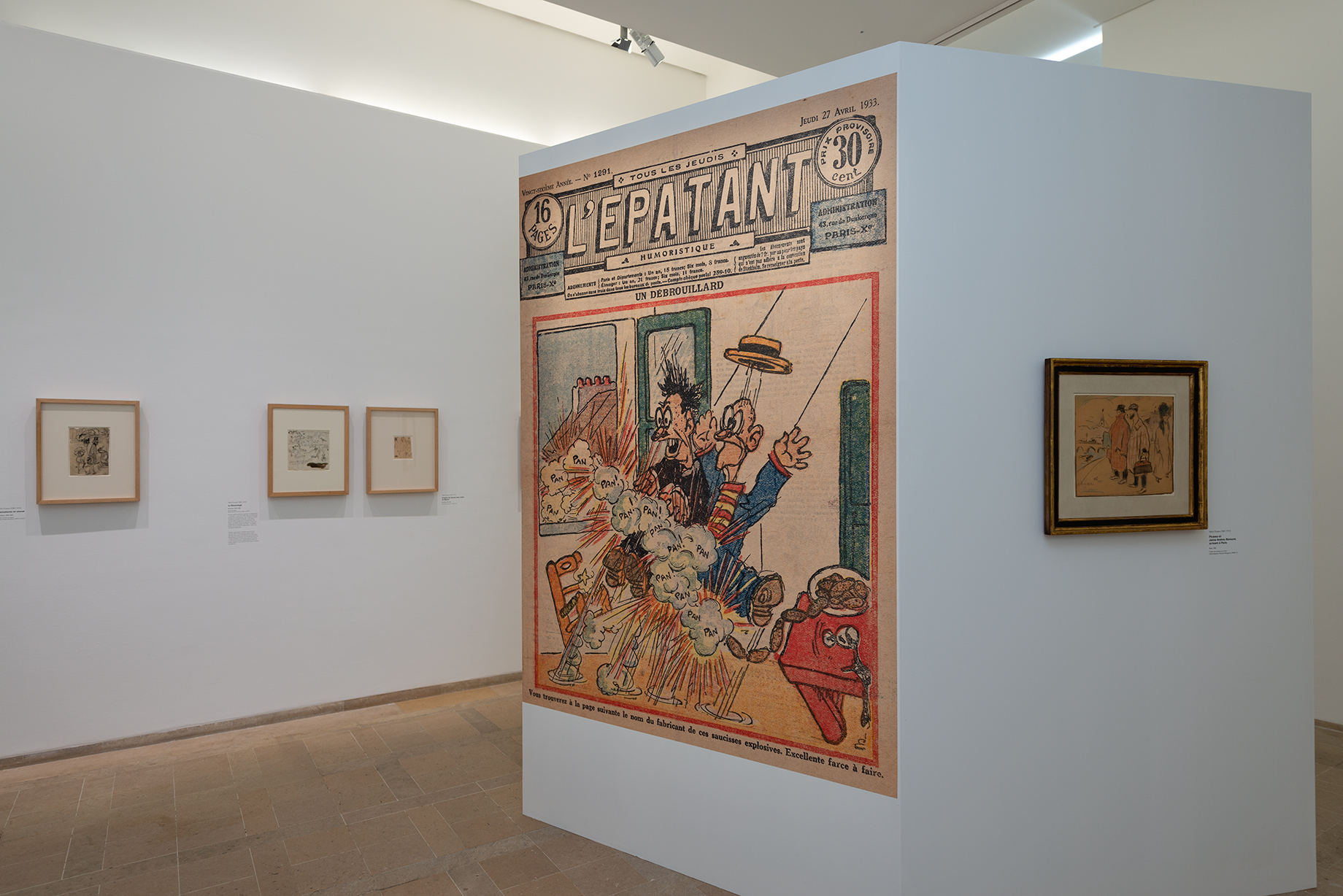 Image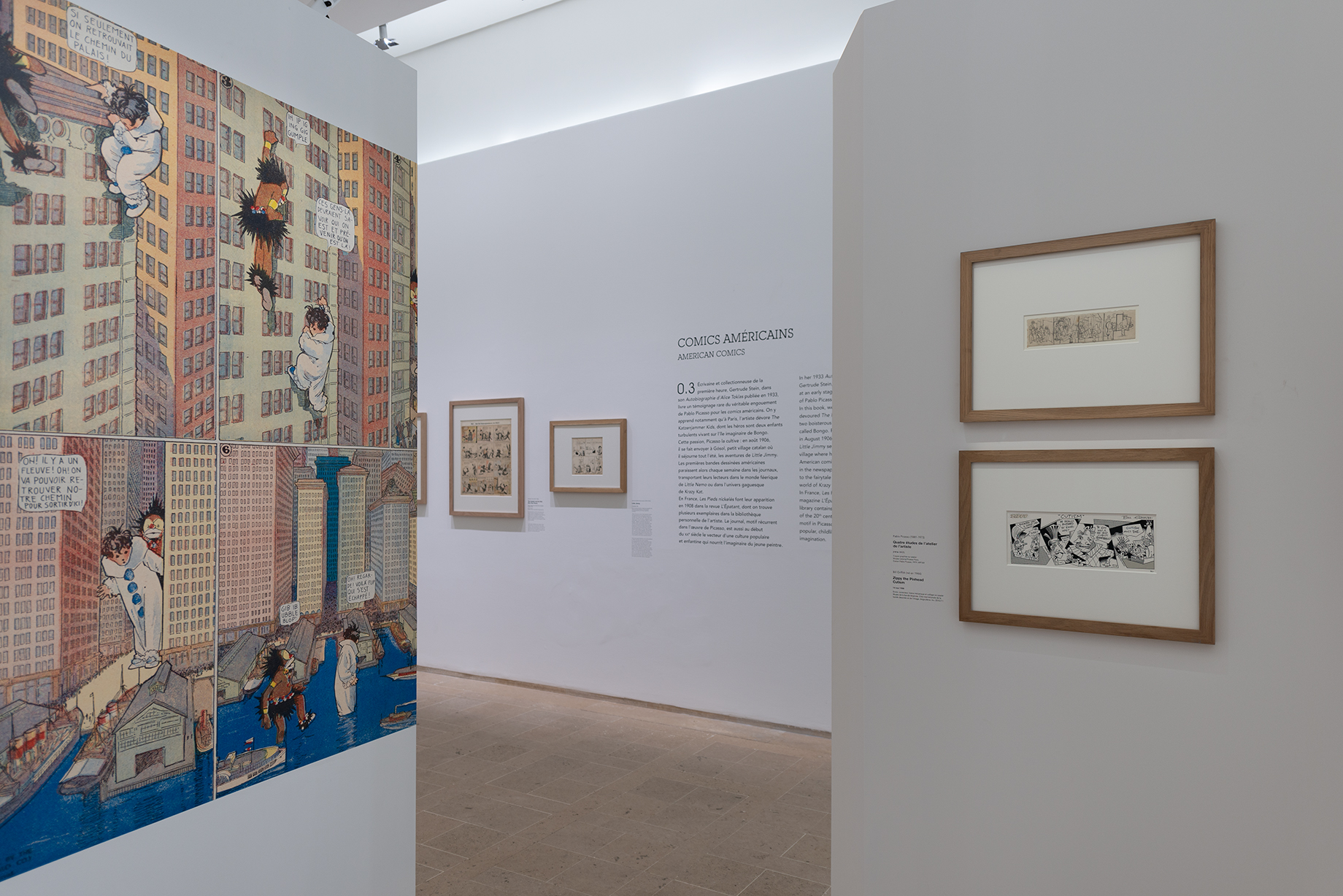 Image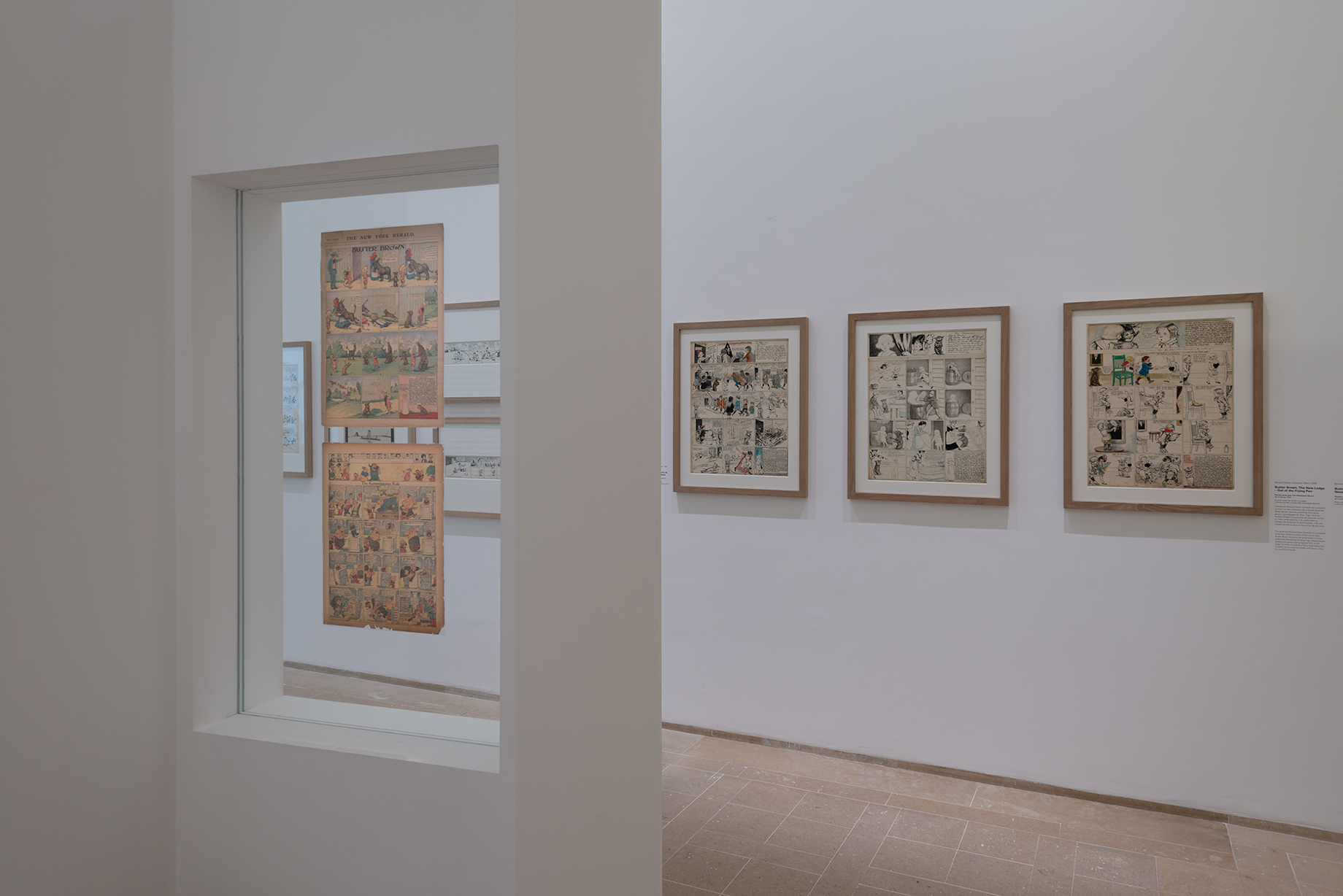 Image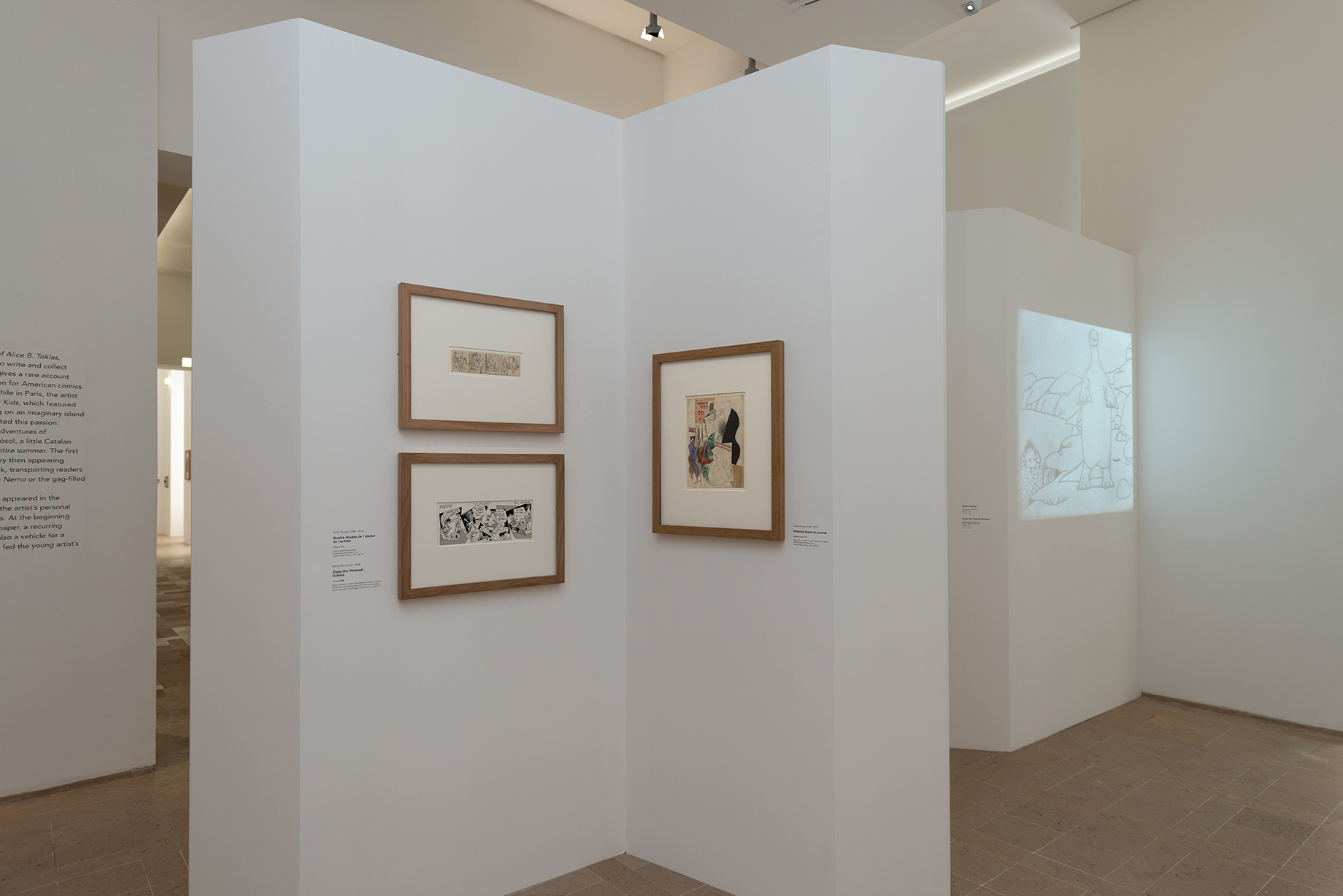 Image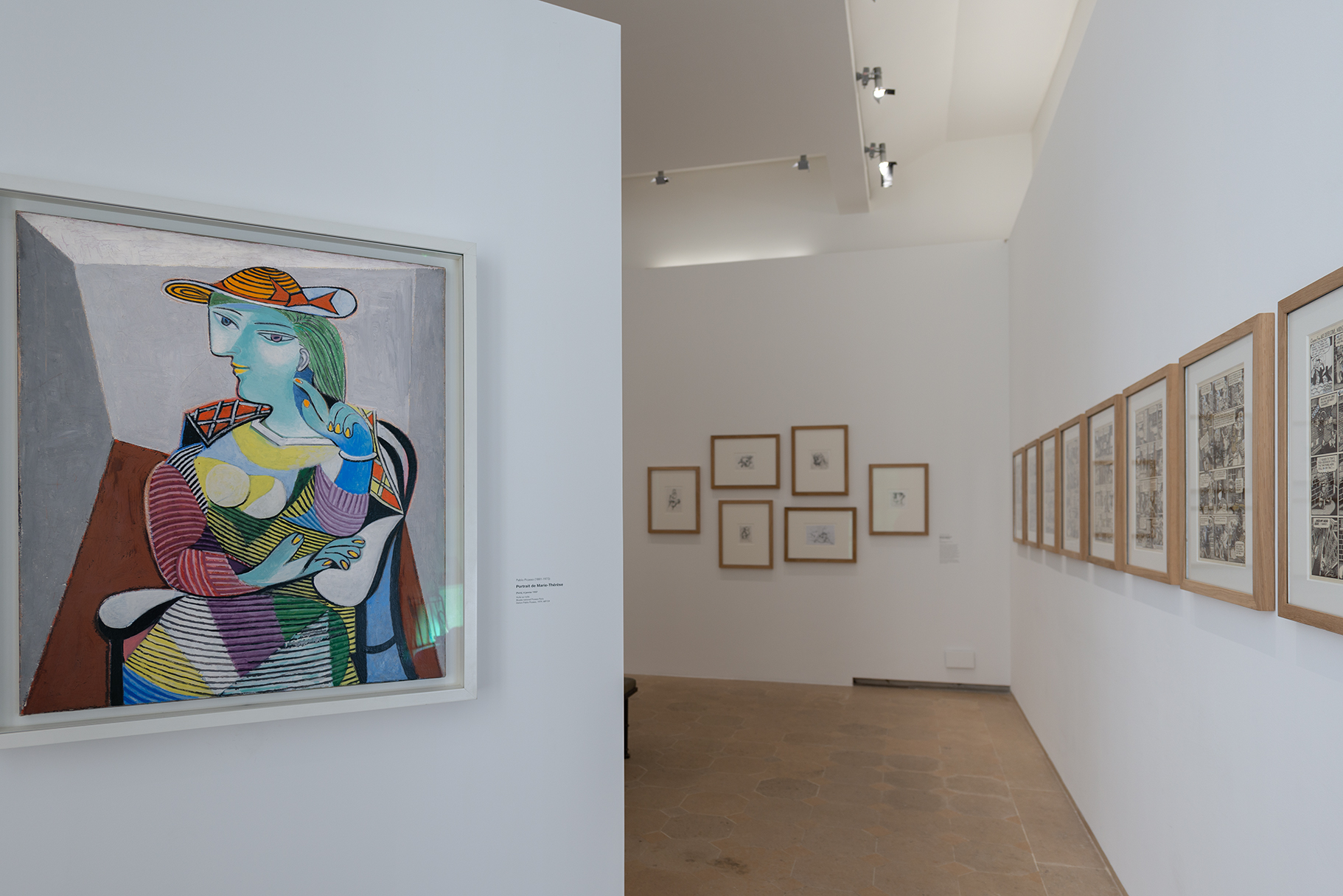 Image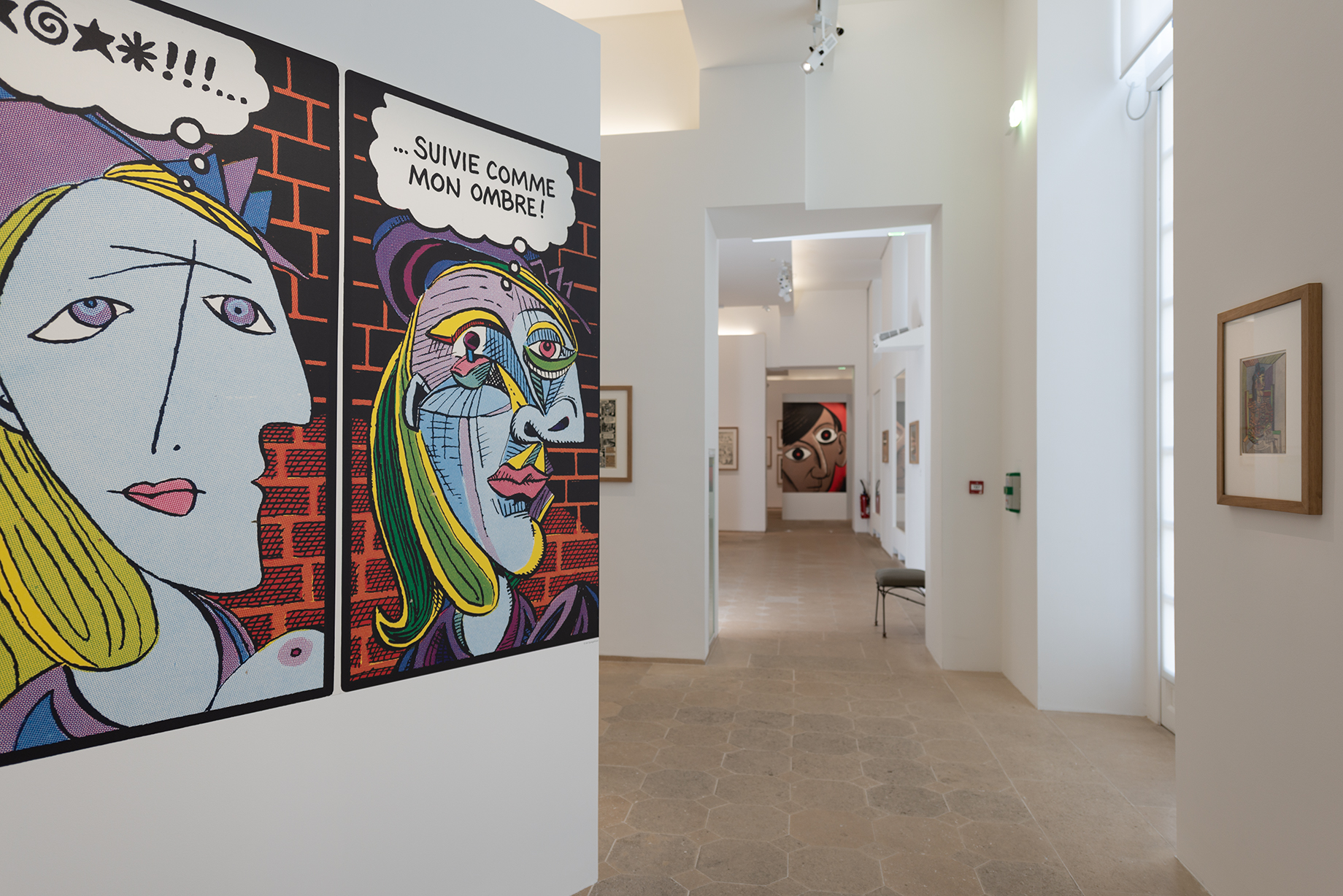 Image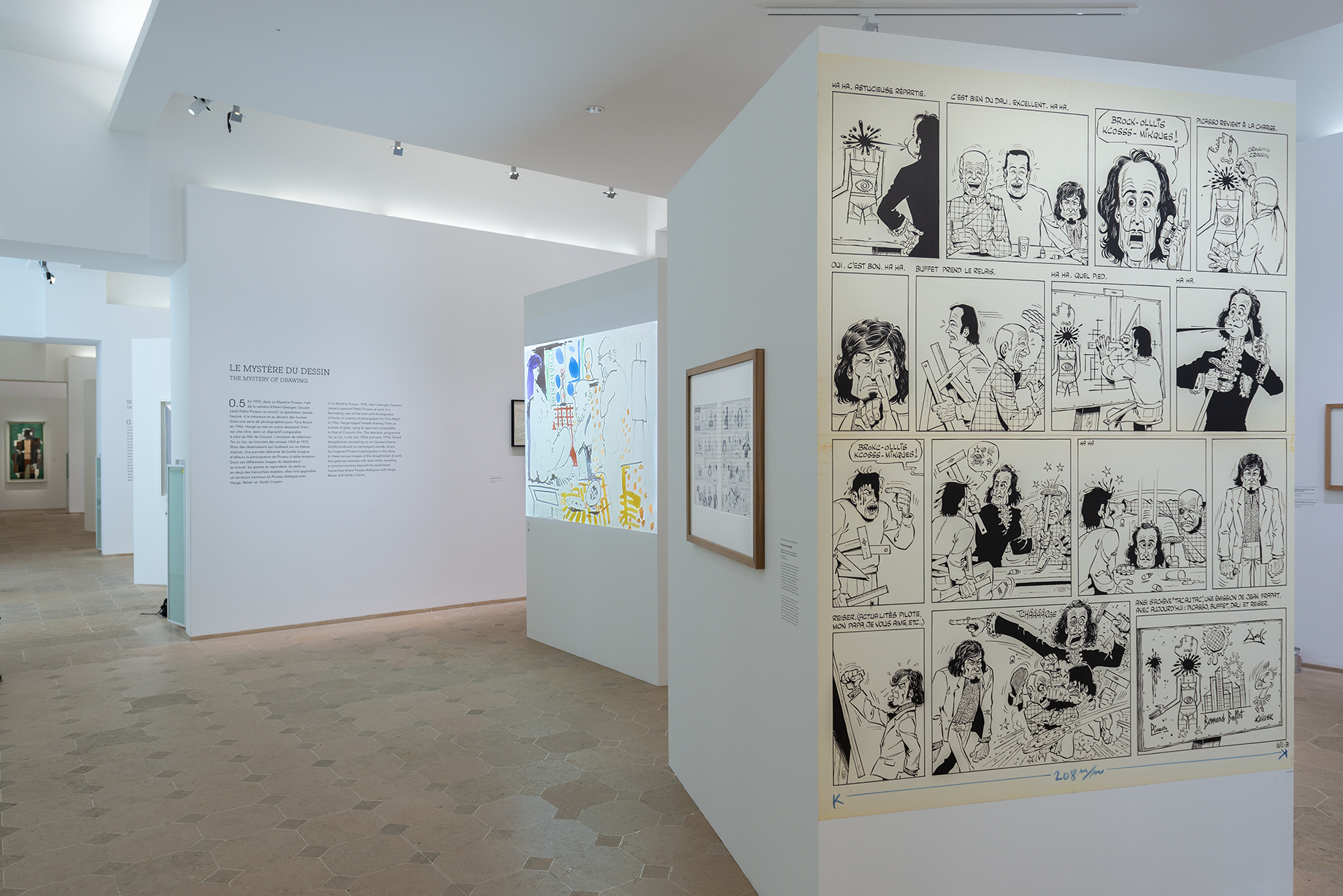 Image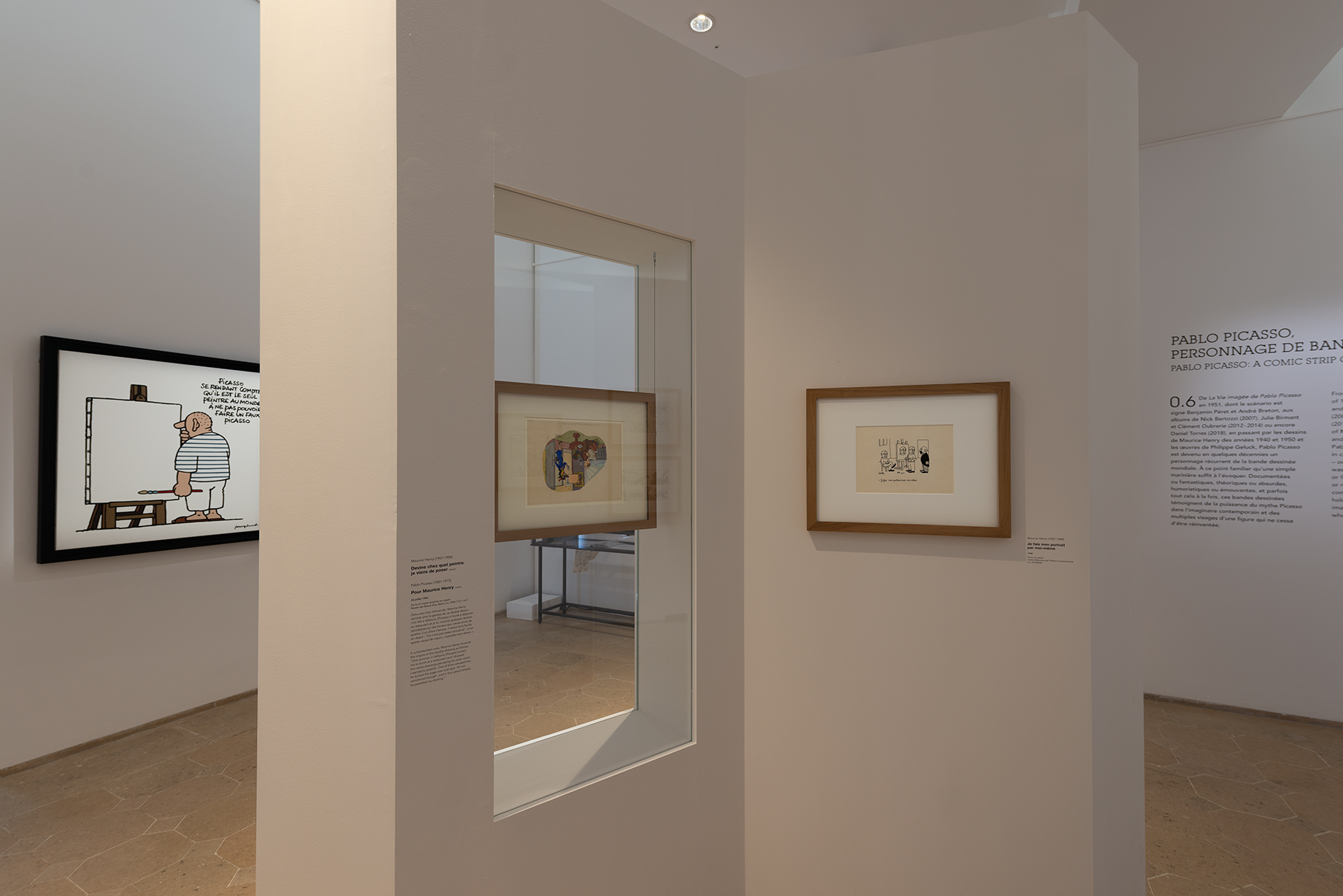 Image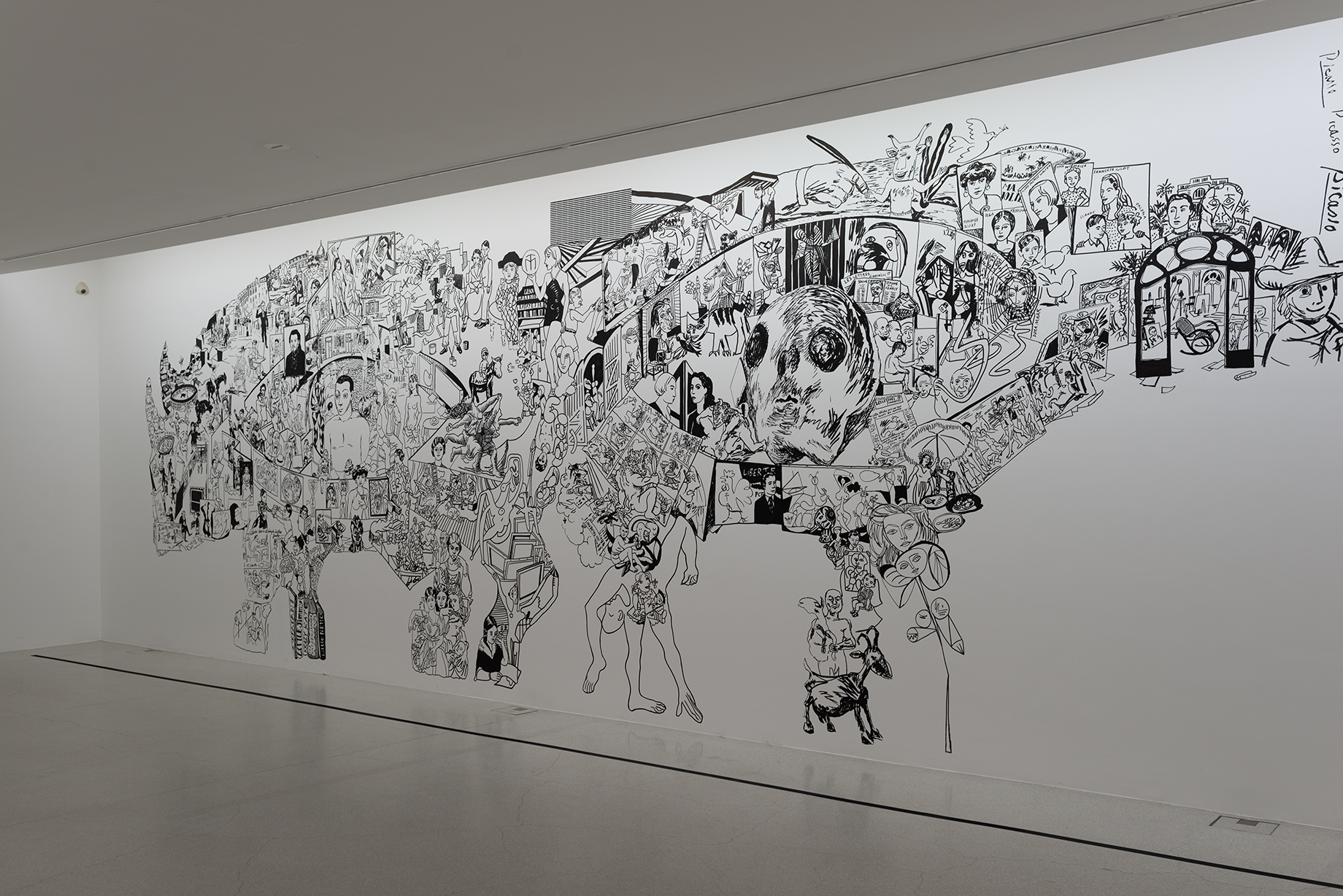 Image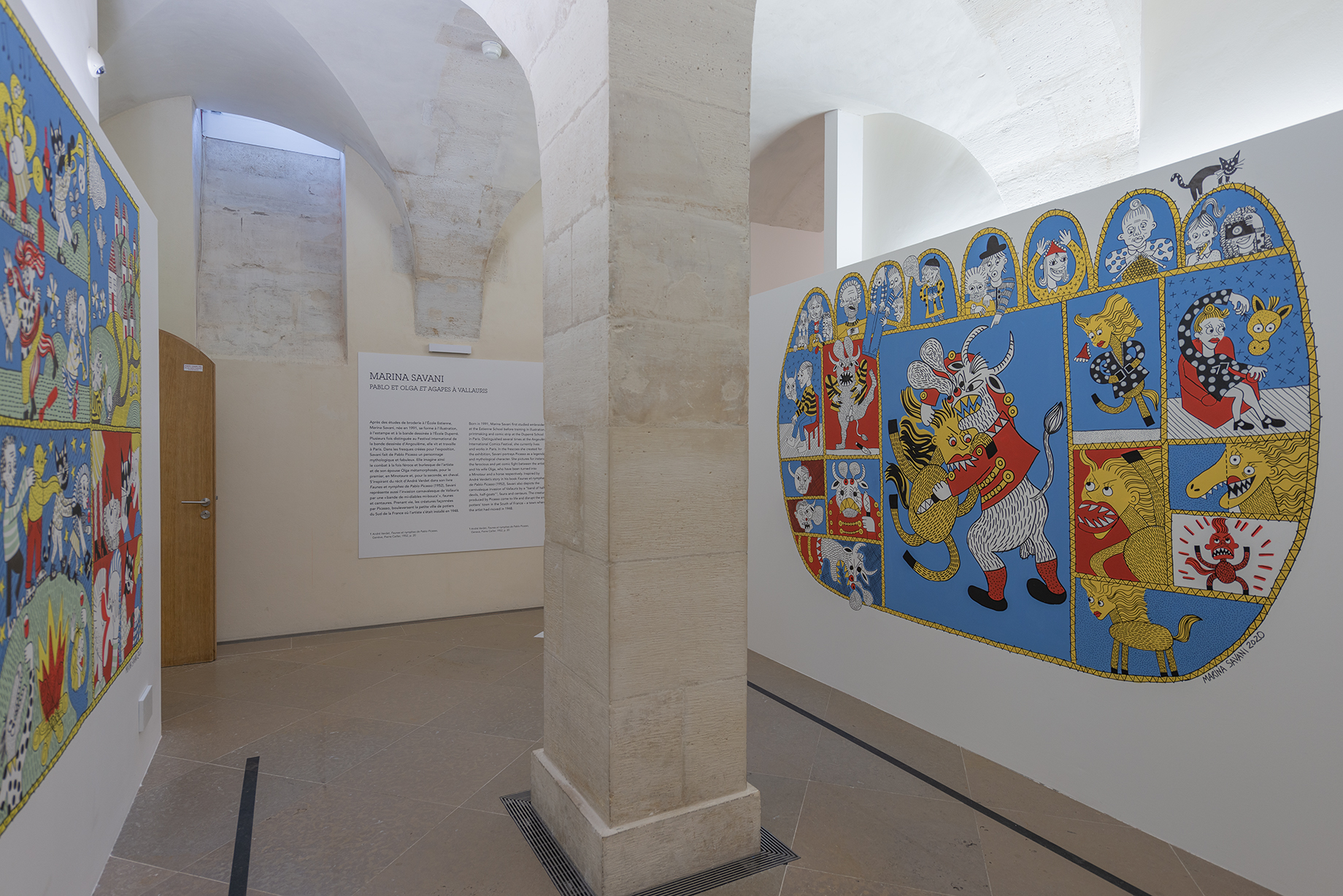 Image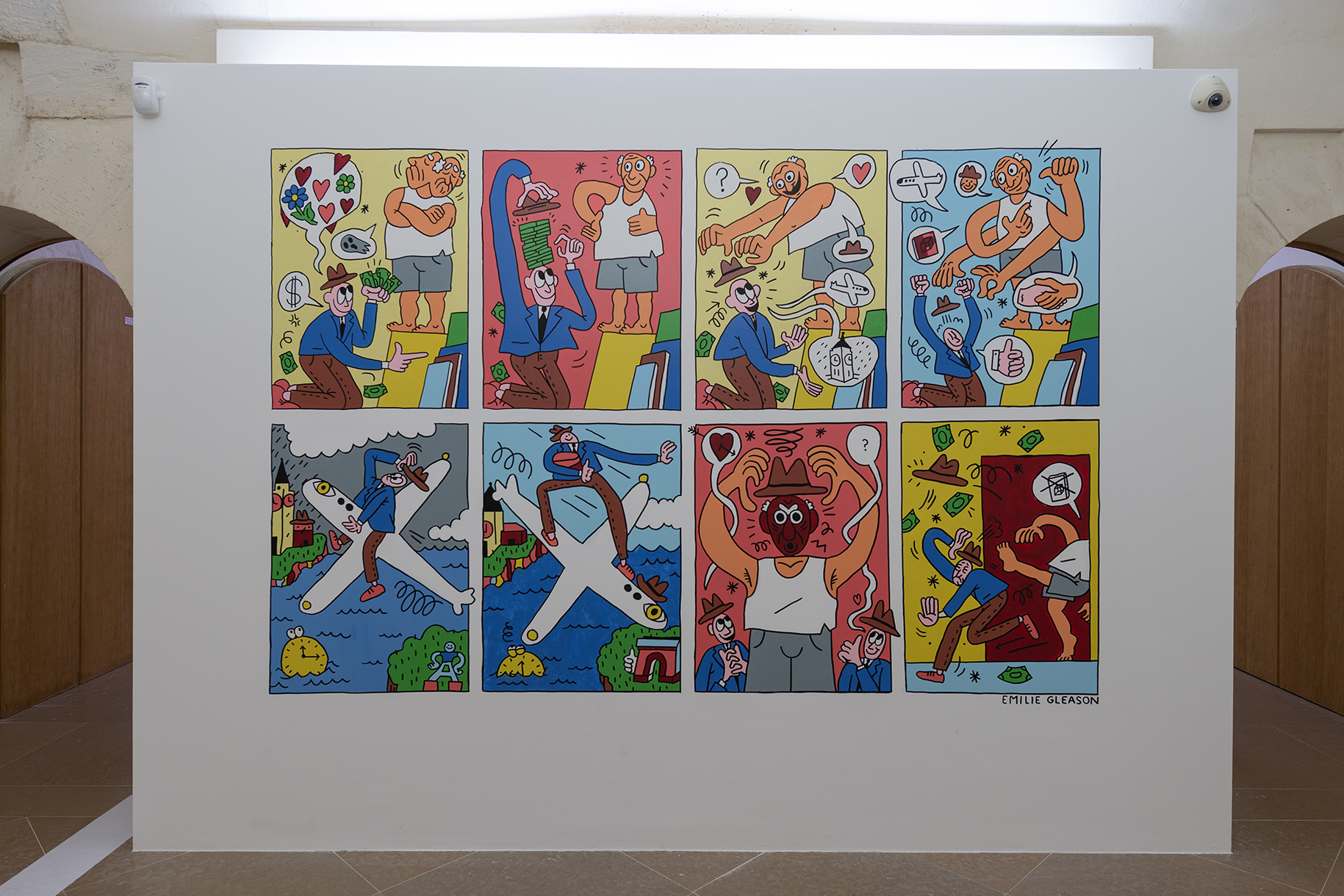 Musée national Picasso-Paris's conferences
Each exhibition at the Musée national Picasso-Paris gives rise to a series of monthly lectures, free and open to everyone in an intimate format. Led by curators, professionals or researchers from a variety of disciplines, they are an opportunity to extend or deepen the themes and reflections addressed in the exhibitions
Image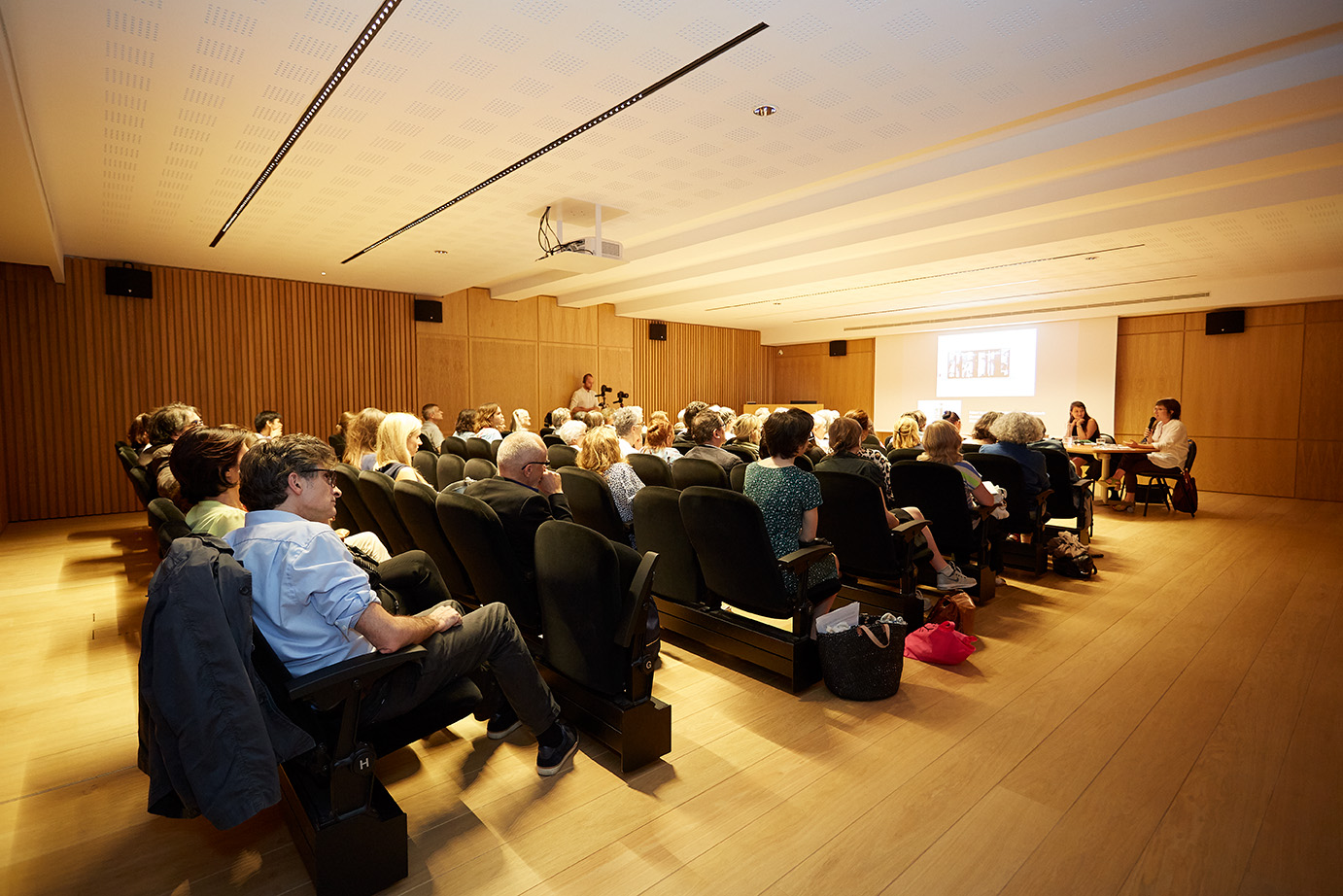 Image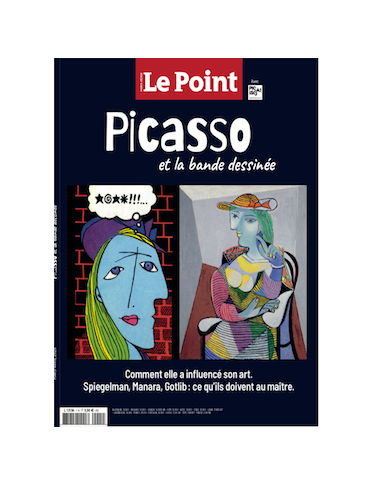 Hors-série de l'exposition
« Picasso et la bande dessinée »
On savait que l'artiste avait été influencé par l'Afrique des masques Fang, l'Antiquité et ses miniatures, les acrobates de cirque ou Goya, mais savait-on qu'il était passionné par la BD et qu'elle a joué un grand rôle dans son oeuvre ?
C'est cette passion peu connue que ce hors-série de cent pages, richement illustré, nous fait découvrir. Une passion qui commence au tout début du XXe siècle, quand la poétesse et collectionneuse Gertrude Stein initie l'artiste au meilleur de la bande dessinée américaine, de Pim Pam Poum (les Katzenjammer Kids) à Little Jimmy, et qui influença durablement son art, au point qu'on le verra même s'essayer à la bande dessinée...
À travers ce hors-série, c'est un voyage inédit dans la culture visuelle d'un artiste qui puisait son inspiration où bon lui semblait, que Le Point vous propose. L'histoire, aussi, de la façon dont Picasso est devenu, peu à peu, un personnage de bande dessinée, intégrant, par sa vie ou ses oeuvres, les planches des grands auteurs.
Au sommaire de ce hors-série : des oeuvres iconiques mais aussi méconnues de Picasso, l'interview de Laurent Le Bon, président du Musée national Picasso-Paris, les témoignages de Milo Manara et d'Art Spiegelman, les textes de Marc Lambron, Christophe Ono-dit-Biot et Romain Brethes, et la collaboration précieuse des commissaires de l'exposition, Vincent Bernière et Johan Popelard.
Image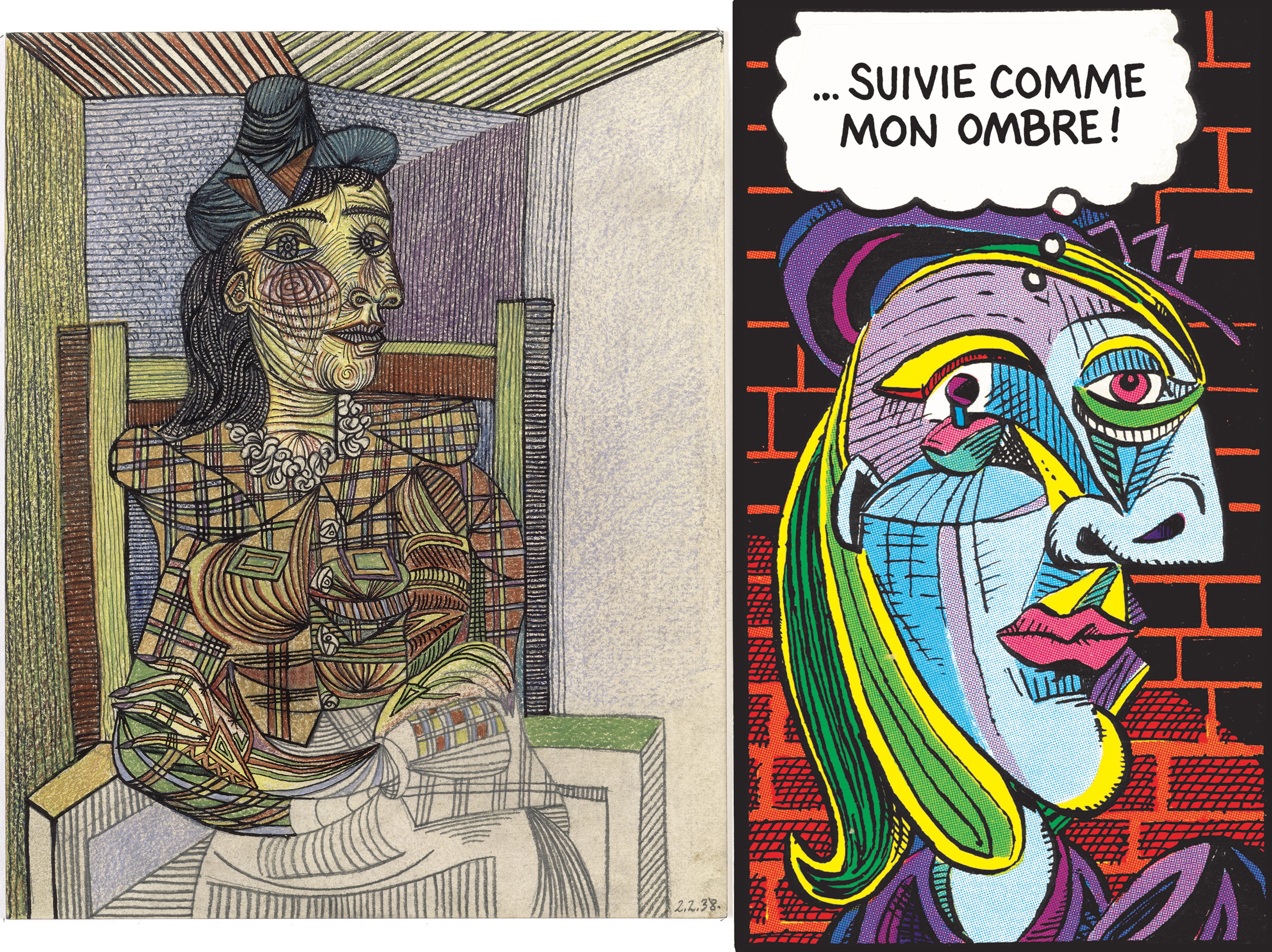 Copyright
Art Spiegelman, Détail de la quatrième de couverture de « Breakdowns », « Portrait de l'artiste en jeune %@§*! », © 2008 Art Spiegelman, © Casterman 2008, pour l'édition française, Detail from Ace Hole, Midget Detective, © Art Spiegelman, 1974